Text
At Windham Pediatrics, we take pediatric care seriously. We've been serving area families since 1999. And we're proud to offer compassionate, affordable and state-of-the-art care to children of all ages.
We encourage well-child care visits throughout childhood. This allows us to stay on top of your child's health and address problems quickly. During every visit, we make it a priority to talk about any questions you may have.

Text
Scope of care
Our patients include newborns to young adults. Our care services include:
Sick newborns and infants
Sleep habits and feeding questions
Breastfeeding counselor
Behavioral issues 
Asthma, allergies and eczema
Sports injuries, acne and issues related to puberty 
Healthy Me registered dietitian
Choosing a pediatrician
Choosing a pediatrician is an important decision. We invite parents-to-be to come in and meet us. It's a chance for you to ask questions and get to know our team. There is no charge for this visit.
Well-child care
During your child's first year, we suggest regular visits starting at two weeks of age. This allows us to follow your baby's development and note any concerns. Older children often need an exam every year for daycare, schools, sports programs or camps.
Your concerns are important to us. Please make a list and bring it to every appointment. Questions may include feeding, bedwetting, discipline or something else entirely. We will always make time to talk about them.
Need medical attention after hours? Call our office any time. A nurse will answer your questions and help you get the care you need from our team or a ProHealth Express Care walk-in center.

In case of a life-threatening emergency, call 911 or go to the nearest ER.
Text
FAQs
Get answers to your questions about ProHealth, our programs and services, billing and more.
Text
Health education resources
Find links to all kinds of helpful health information and activities in your area.
Text
Patient forms
Download forms in seconds, including pre-visit paperwork, permission to communicate and medical records release.
Text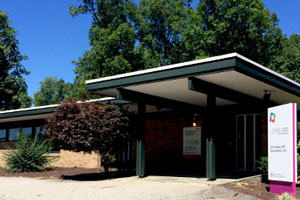 Text