Text
ProHealth Physicians is a proud part of Optum and the UnitedHealth Group family of companies. 
Optum is a physician-led organization dedicated to creating one of the nation's leading medical groups and high-value ambulatory care delivery networks. 
We're currently seeking physicians and advanced practice clinicians in primary and specialty care across Connecticut. Non-provider positions are also available with ProHealth and at UnitedHealth Group. 
Text
Why ProHealth Physicians and Optum?  
Working at ProHealth is a way to help sustain the health and well-being of your community. We're known for high levels of teamwork, access to robust medical resources and a deep commitment to exceptional care and service. 
Horizontal Rule
More reasons to join us
Text
We're the leading primary care network in Connecticut and offer a wide range of care and resources.
Text
Nationally recognized for our care
We're proud to be a patient-centered medical home. And we're deeply committed to providing you and your family with the best possible care. 
Text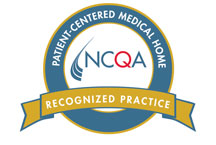 Text