Text
It's not uncommon to get a headache every now and then. But if headaches keep you from feeling your best, we can help. Our team has advanced training and years of experience. We'll do everything we can to help you manage your pain and enjoy better quality of life.
Horizontal Rule
Our services
Text
Scope of care
We care for patients ages 14 and older. Referral from a primary care provider is required.
Our personalized care includes:
Performing a thorough exam and health history review
Evaluating the cause of your headaches and headache triggers
Discussing medication options, including whether or not they could be making your headaches worse
Recommending a treatment plan for you
What to expect
Headaches can be triggered by many things, including medical conditions, stress, diet, anxiety, depression and lack of sleep. Our first step is to find out what's causing your headaches. We'll review your health history, ask you questions and do a physical. 
Once we understand the reason behind your headaches, we'll develop a treatment plan together. We'll also give you information about the type of headache you get and why. This includes steps you can take to reduce the pain or stop having headaches altogether. 
Horizontal Rule
Types of headaches
Text
If you have any type of headache regularly, see a doctor. Below are some of the types of headaches we treat. 
Accordion Block v2
Tension headaches often feel like a band of pain around the head. They can happen once in a while or last for weeks. They typically cause mild to moderate pain on both sides of the head. Most tension headaches can be treated with aspirin, ibuprofen and acetaminophen (Tylenol®). 

Women are three times more likely to suffer from migraine than men. Migraine headaches can cause throbbing pain, nausea, vomiting and increased sensitivity to light and sound. Treatment may reduce pain and frequency. 

Migraine and sinus headaches are often confused because symptoms can overlap. But sinus headaches normally don't cause nausea or vomiting. They usually cause a thick nasal discharge, and pain and pressure in the face. They're also associated with sinus infections. 

Cluster headaches are rare and the most painful of all headaches. They come in groups (or "clusters") of attacks that happen many times a day for weeks or months. 

Exercise headaches happen during or after vigorous exercise. There are two forms of exercise headaches — primary and secondary. 

Primary headaches are usually benign. Secondary headaches may be caused by an underlying health condition. If you get headaches when you exercise, see a doctor. 

If you take headache medication more than three days a week, it can cause MOH. This is common in people who get migraine and also have anxiety. The best way to treat MOH is to stop using the medication. A doctor will guide you through the process. 
Text
FAQs
Get answers to your questions about ProHealth, our programs and services, billing and more.  
Text
Patient forms
Download forms in seconds, including pre-visit paperwork, permission to communicate and medical records release.
Text
Health education resources
Find links to all kinds of helpful health information and activities in your area. 
Horizontal Rule
News and events
Card Box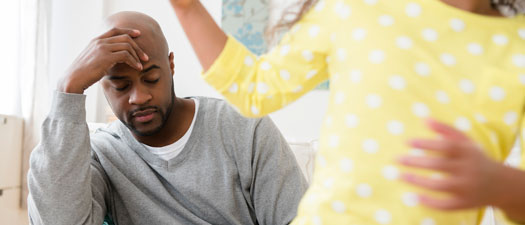 Additional headache care location
Headache specialist Dr. Tanya Bilchik is now seeing patients at our Wallingford location.
Text
144 Main St., Ste. D
East Hartford, CT 06118
Text
1062 Barnes Road, Ste. 110
Wallingford, CT 06492